Monday, September 20th at The Jacksonville River Club.
SOLD OUT!
Looking forward to seeing everyone at our Fall Membership Luncheon today! Welcome will be at 11:15 and Lunch at 11:30.  You may need to use the parking garage across the street today if the garage attached to the Wells Fargo Building is full.
Women For Christ is hosting a luncheon for MEMBERS and NEW MEMBERS. We would love to have you join us. By joining WFC, you are supporting our ministry and the various speaking events we host throughout the year. The fall luncheon is our way of reconnecting with our members, welcoming NEW MEMBERS, and introducing them to the many ways they can become active with WFC Jacksonville. Consider joining us – in membership and at our fall luncheon.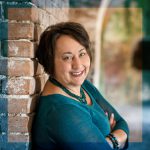 Our Event Speaker:
Hi, I'm Lauren Crews, an award-winning, Non-Fiction writing, Bible teaching speaker – since 2000. My passion is learning from God's word. I am a victorious woman with deeply etched battle scars. I help women understand that their scars are not a sign of defeat, so they will walk in the fullness of Christ. My love of biblical language inspired me to write Strength of a Woman: Why You Are Proverbs 31 and its accompanying devotional. I promise, this ain't your momma's Proverbs 31. You will never look at the Proverbs 31 passage the same!
I hold a Masters of Divinity from New Orleans Baptist Theological Seminary. I am a true teacher at heart, and I currently teach high school seniors in the public school system and I'm an adjunct professor with Northwestern University. I'm married to her very best friend for more than 30 years, I'm the mom of three fantastic young adults and my two brown dogs have us well trained.
I'm published through IronStream Media a division of New Hope and I'm represented by Credo Communications. My hope is to inspire believers to be women of strength and not allow pre-defined roles to defeat them. Connect with Lauren at LaurenCrews.com and on Facebook.
Monday, September 20th at The Jacksonville River Club.
11:15am Welcome
11:30am Speaker & Luncheon
Please pay by Friday, September 10th to reserve your spot, as seating is limited.
SOLD OUT
Thank you to all who purchased tickets. We look forward to seeing you on September 20th.
Due to current COVID-19 state and local regulations seating is limited. We will follow all federal and locally mandated social-distancing guidelines.
If you have not paid your 2021 dues, please Renew Your Membership ($35).
Want to Join and become a member ($35)?
Event Location:
The Jacksonville River Club
1 Independent Drive
Suite 3500
Jacksonville, FL 32202

Free parking is below the building.